Tennessee Inspection Services
West Tennessee's Premier Home Inspection Company
What is a home inspection?
A home inspection is a method of protecting your investment and identifying potential issues with the home.  It is without a doubt our primary goal to perform a comprehensive inspection, to educate you and give you confidence in your purchase.  However, our value to you extends far beyond the home inspection.  We are dedicated to applying the information obtained in your home inspection to other essential pieces of your real estate transaction. 

From your ability to secure homeowners insurance at the most competitive rate possible, to identifying repair items that may impact your ability to obtain mortgage financing.  Tennessee Inspection Services, LLC, will give you the knowledge to negotiate the best terms possible.
Setting A Higher Standard In Home Inspections
Our priority is you – and making sure you have the information you need.  We want to provide you with all the facts you need to make a knowledgeable decision.  Our goal is the same as your goal, and our job is protecting you!  That's why all of our standard inspections include our Premium Protection Plan.  You can move into your new home with the comfort of knowing you have a 6 month structural warranty, a 5 year roof leak warranty, a 90 day mechanical warranty…any much more.
Residential Inspection
A professional home inspection gives you an independent, unbiased view of any problems and their solutions, so that you will have all the facts you need to make a sound, informed decision.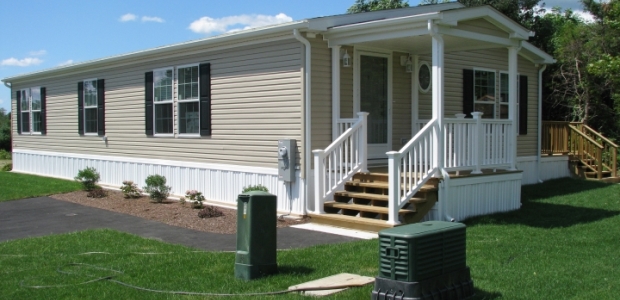 Manufactured Home Certification
At Tennessee Inspection Services, we are not structural engineers, but we have partnered with one of the country's best engineering firms that specializes in the certification of permanent foundations and additions for manufactured housing. We can help you and your lender get the engineering certification needed for the permanent foundation of your manufactured home. Give us a call. We would love to help.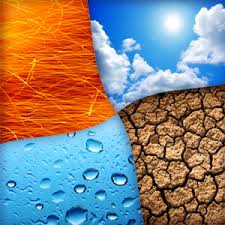 Environmental Testing
Tennessee Inspection Services, LLC provides baseline commercial property inspections throughout North-West Tennessee to assist you in making wise real estate choices.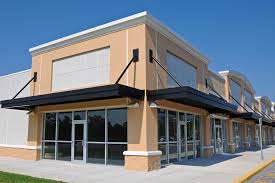 Commercial Inspection
A baseline commercial property inspection also know as a Property Condition Assessment or (PCA) relies on a walk-through survey, document review, and interviews to determine the property's condition – all performed by a Certified Professional Commercial Property Inspector.  The results of the (PCA) are reported in a Property Condition Report (PCR).
Certified Professional Inspector
Call For A Quote:
731-699-0676
Feel free to contact us with any questions.  Our inspections are not finished, until your happy.
What is a home inspection?
A home inspection is an evaluation of the visible and accessible systems and components of a home (plumbing system, roof, etc.) and is intended to give the client (usually a home buyer) an understanding of their condition. It is also important to know what a home inspection is not! It is not an appraisal of the property's value; nor should you expect it to address the cost of repairs. It does not guarantee that the home complies with building codes (which are subject to periodic change) or protect you in the event an item inspected fails in the future. [Note: warranties can be purchased to cover many items.] No home inspection should be considered a "technically exhaustive" evaluation; rather, it is an evaluation of the property on the day it is inspected, taking into consideration normal wear and tear.
Why do I need a home inspection?
The purchase of a home is probably one of the single, largest investments you will ever make. You should be as informed and educated as much as possible when considering such a purchase. A thorough home inspection can provide a significant portion of that education.
A home inspection lets you know the condition of the property as well as identifies the need for any repairs before you buy, so you can make an informed purchasing decision. A home inspection also informs the buyer of the positive aspects of the home, as well as any maintenance that may be recommended to keep the house in good shape, with the major systems operating smoothly. After the inspection you will have a much better understanding of the property you intend to purchase.
How much does a home inspection cost?
The price of the inspection varies based on the square footage, age and location of the property. Larger and older homes take longer to inspect, hence the fees for these homes are greater than those for a smaller home. However, don't let the price of the inspection determine whether or not you get a home inspection or the selection of your home inspector. The knowledge gained from an inspection is well worth the cost, and the lowest priced inspector is not necessarily a bargain.
How long will the inspection take?
Inspection times vary depending on the size, age & condition of the home, however, most Inspections are completed in about three to four hours.
Can a house fail a home inspection?
NO. A professional home inspection is an examination of the current condition of your prospective home. It is not an appraisal, which determines market value, or a municipal inspection, which verifies local code compliance. A home inspector, therefore, will not pass or fail a house, but rather describe its physical condition and indicate what may need major repair or replacement.
When do I call an home inspector?
You generally have between seven and fourteen days after you sign the contract to get a home inspection. We would advise you to call us as soon as you sign a contract on the prospective home. This will ensure that you can get the inspection done at a time that's most convenient for you.
When you're ready to schedule your inspection just, give us a call and we'll answer any questions you might have.
What is the report reveals a problem?
No house is perfect. If the inspector identifies problems, it doesn't necessarily mean you shouldn't buy the house, only that you will know in advance what to expect. A seller may adjust the purchase price or make repairs if major problems are found. If your budget is tight, or if you don't wish to become involved in future repair work, this information will be very important to you.
What should I expect from Tennessee Inspection Services?
A comprehensive, impartial inspection conducted by an inspector that is Tennessee State Certified and a member of the International Association of Certified Home Inspectors.  (InterNACHI)

Over $25,000 in additional warranty cover for FREE, including a 5 Year Roof Leak warranty.

Computerized inspection report with digital pictures including thermal imiging and 360 degree photos.

A report delivered to you within 24 hours…often the same day.


Convenient appointments to fit your schedule, including weekends and evenings

.
What is InterNACHI?
Headquartered in Boulder, Colorado. InterNACHI is the world's largest organization of residential and commercial property inspectors.  InterNACHI members follow a comprehensive Standards of Practice and are bound by a strict Code of Ethics. The membership takes part in the regular exchange of professional experiences and ideas to support each other. InterNACHI maintains an industry blog, Inspection Forum, and local Chapters in support of this exchange of information. InterNACHI provides its members with other means of direct and membership-wide communication to further their understanding of their particular roles in the inspection industry and how best to serve their clients. The benefits of this cross-communication enhance the members' ability to build their businesses and develop specialized ancillary services.
​
In fulfilling this fundamental objective of training and mentoring its inspector-members, InterNACHI's broader mission is to educate homeowners by helping them understand the functions, materials, systems and components of their properties. InterNACHI inspectors are committed to providing consistent, accessible and trusted information to their clients about their properties' condition.