Testing for water quality and mold to provide your family a safe environment.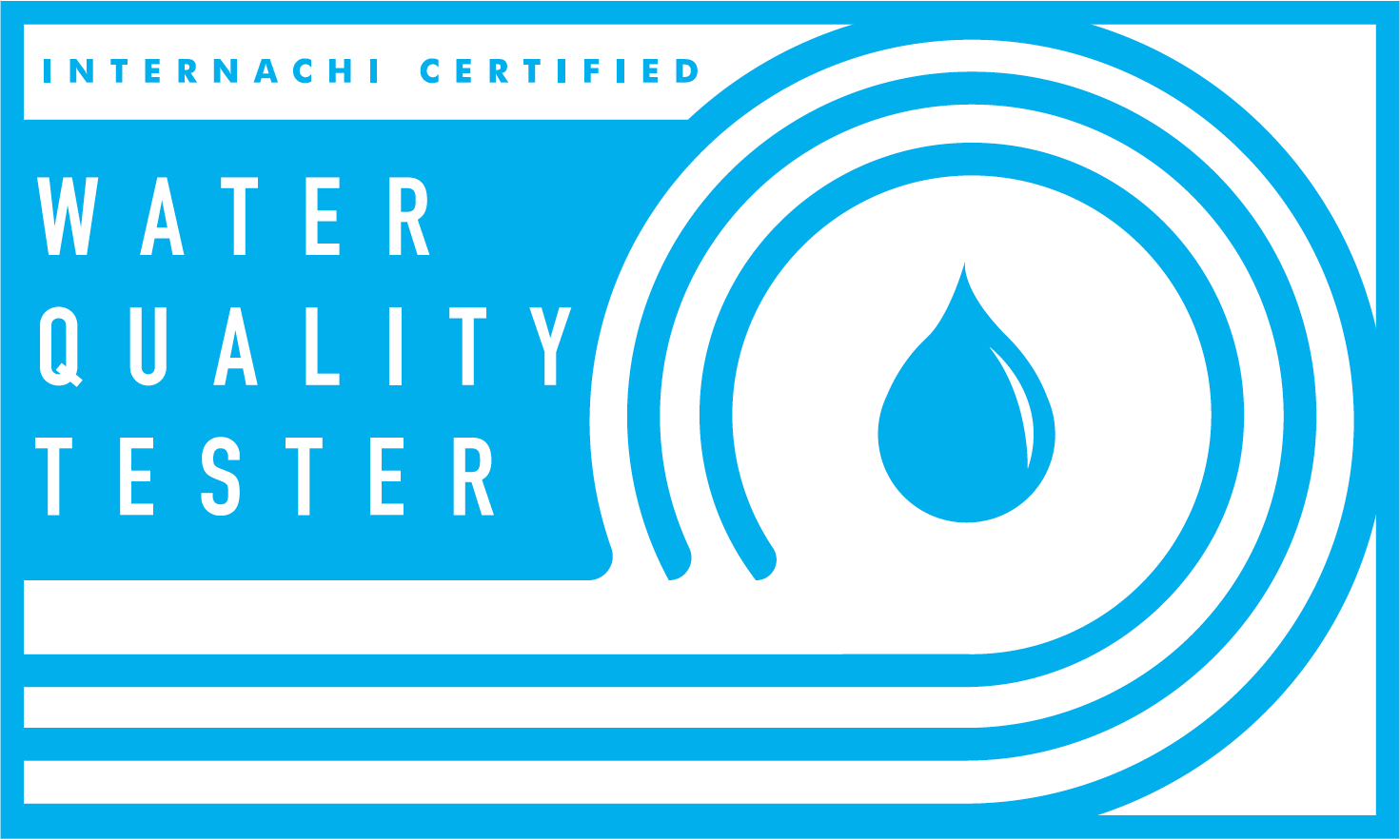 Water quality and good tasting water is a concern of most home owners.  People want to make sure the water they are drinking is safe for consumption.  Many contaminants contribute to poor water quality. Sometimes, the source of contamination is simply a natural occurrence in the environment.  Rocks containing contaminants such as radon, nitrates, arsenic, and lead can contribute to unsafe levels in the water and can only be identified through a water test.  Other times, the source may be man-made, such as a failed septic tank, waste from households or industry, or pesticides.  There are many contaminates that can be tested in your drinking water.  Tennessee Inspection Services has contracted with fully certified and accredited Tennessee state laboratories to provide for any type of test that you may need, including VA/FHA.  We offer a wide range of water tests.
How to know if you should get a Water Quality Test
Are you buying a house on public water?
 A water quality test may be a good idea depending when the house was built…
The Tennessee Department of Environmental Conservation mandates that water be regularly tested to make sure it is safe and consumable but this testing occurs at the water treatment facility. Water can still be of poor quality on an individual household level.
Lead Pipes – Authorities began to change the laws around the use of lead pipes in the 1920's. Until this time it was common to use lead for service pipes (the underground pipe that carries water from the street to a building). Even if leads pipes are not present in a home, the underground service pipes may be lead.

Lead Solder – Solder is the 'glue' that connects two plumbing pipes. Lead solder was not outlawed until the Clean Water Act of 1986. It is possible for plumbing up until this time to have been soldered with a Tin/Lead mix.

Compromised Pipes – Tree roots can compromise underground supply pipes
Are you buying a house with a well?
Yes; it is highly recommended that you have the water tested.
Private well water has a higher potential for water contamination than public water. This is regardless of whether the home has a drilled well or a dug well.
Many homeowners only test their drinking water for the presence of coliform/E. coli, however there are other potential concerns to consider.
It is highly recommended to have a more thorough water test performed during a real estate transaction.  Some lenders even require it.  Be sure to ask  your lender what is required.
If you buy or own a home with well water, annual water testing is recommended to monitor the potability of your water.
What does a standard water quality testing look for?
Total Coliform – The standard bacteriological method for assessing the safety of water
E. coli – Caused by human and animal fecal contamination. The absence of E. coli within a water system is used as the


basis for considering water safe to drink.

Lead – Can cause issues of physical or mental development in children and high blood pressure or kidney problems in adults.
Nitrate/Nitrite – Sources in

drinking water include fertilizer run-off, leaching from septic tanks, and erosion of natural deposits.
Tennessee Inspection Services is proud to be certified to offer the ERMI mold screening. 
The United States Environmental Protection Agency (USEPA) developed an index for indoor mold analysis called ERMI (Environmental Relative Moldiness Index). The ERMI test is based on state of the art DNA testing (MSQPCR) to identify molds that are linked to water intrusion and various respiratory diseases such as Asthma, Chronic Sinusitis, and Infant Wheezing. The results obtained from this test give each home a meaningful ERMI score, which can be compared to the 1,100 homes that were studied by the EPA.
Certified mold inspection and mold sampling by Tennessee Inspection Services is designed to help you make decisions about a house by assessing potential health hazards and damage caused by the presence of mold. 
 If you're concerned about mold because you or someone in your family has sensitivities to it, a Tennessee Inspection Services mold testing and inspection can help independently confirm its presence and give you verifiable information to make remediation decisions. The lab analysis includes identification of genus or group of all fungi present, quantification of spores, and a general assessment of background debris found in the home. We offer this service with a home inspection or as a stand-alone inspection.
How to get rid of mold?
It is not possible to get rid of all mold spores in every area since it is a naturally growing in the environment. There will always be levels of mold spores in the air , but it is important to do what you can to reduce mold growth inside the home. Since mold grows when spores attach to wet areas, it is important to take steps to reduce it inside the home. Moisture is what causes the spores to grow and if your home is known to have that problem, there is a chance mold spores will grow. Mold can grow on any surface and cause damage to more than just the house structure. Your personal belongings and furnishings can be exposed to high amounts moisture and cause mold growth in those areas of the home as well.
During our home inspections, we are trained and actively looking for moisture problems. What that means for you is that we will be able to identify potential problem areas so you can take steps to protect your home and your family from the damaging effects of mold growth.